Molly from
always has some great cleaning, organizational tips and DIY.  With holiday cooking and baking on the agenda, I thought you'd enjoy some helpful tips:
Up until just a few days ago, on a good day, my pantry used to look like this:
Before: 
Maximizing the pantry is key. Oh and I want it to look pretty, am I asking too much? Perhaps, but that didn't stop me from trying. See the tips at the bottom of this post.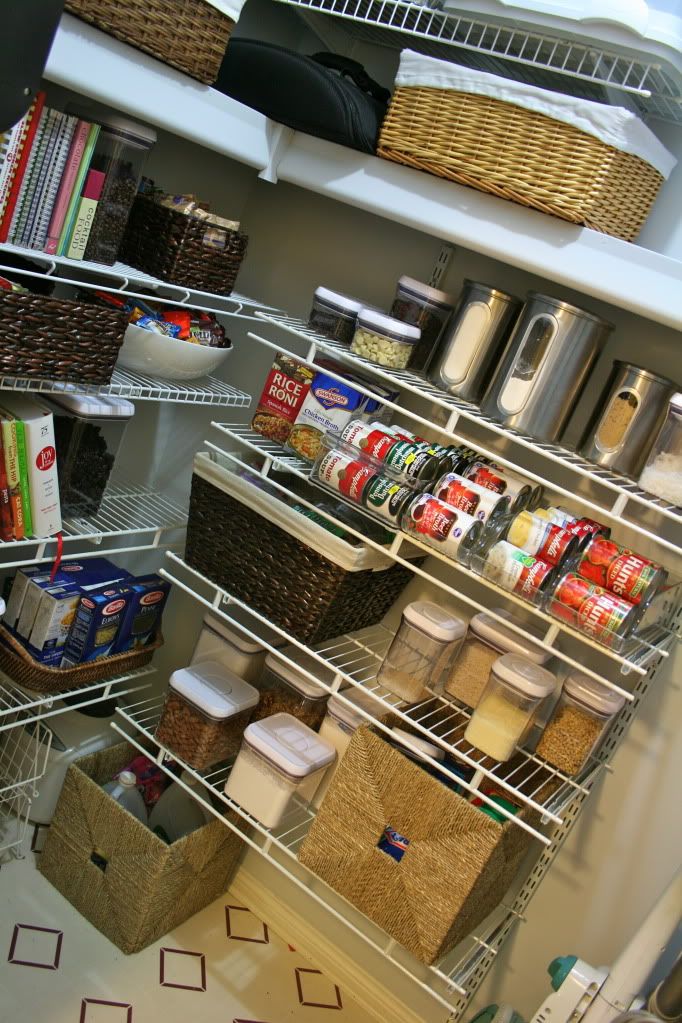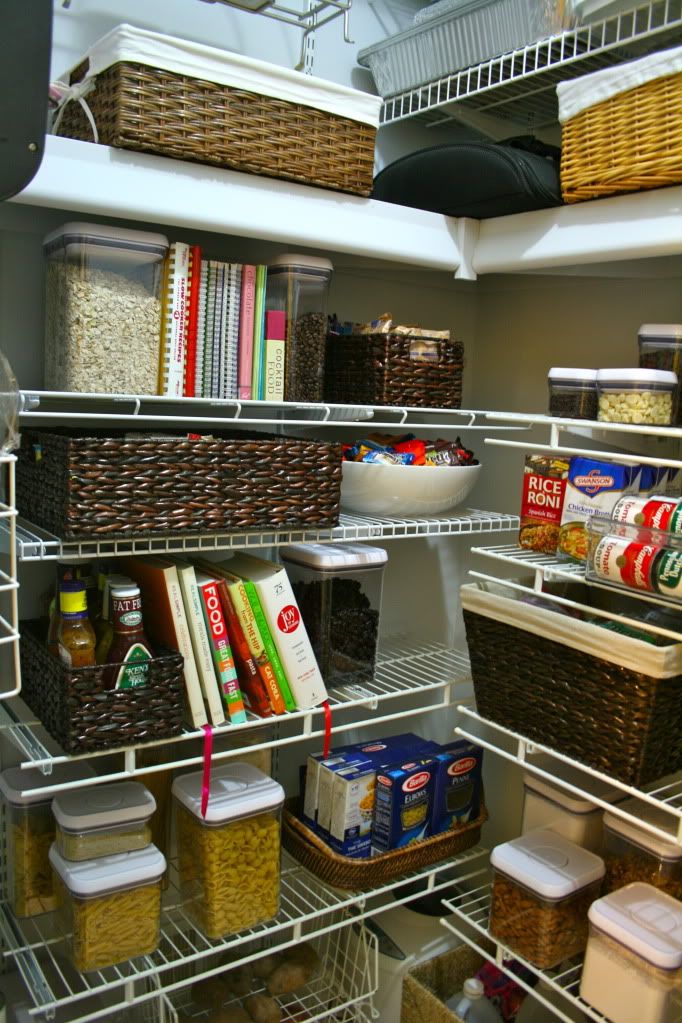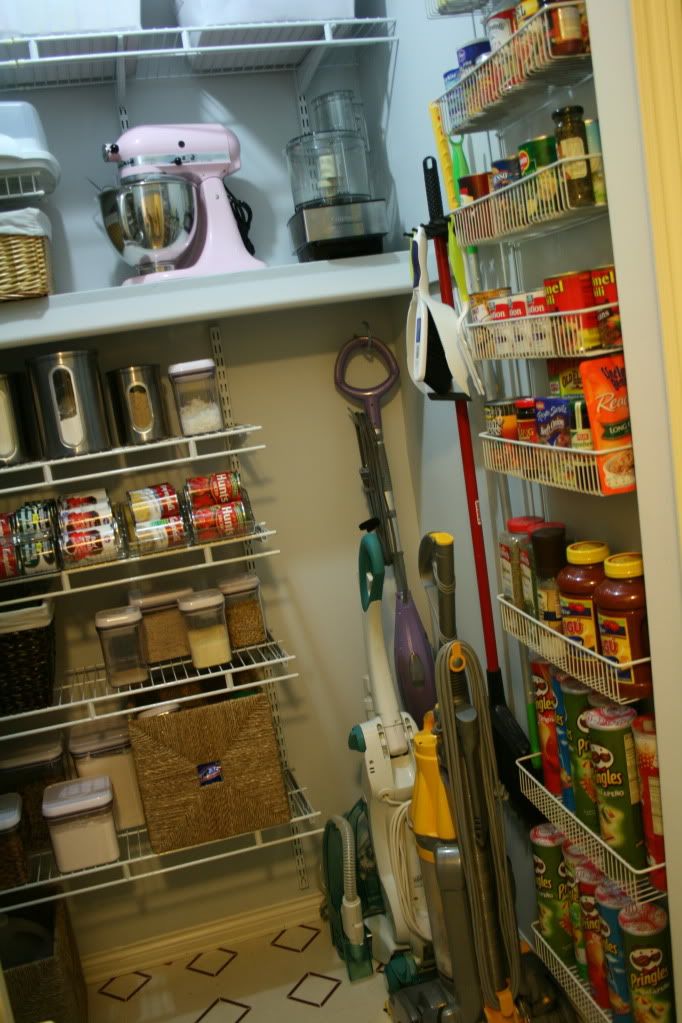 How to achieve the pantry of my your dreams:
Really only stock the items you need. I ditched a few things I really didn't need and have a pile of stuff to donate.
Visually break up the shelves. A nice balance of baskets, containers, cookbooks, and serving platters helps big time!
Uniformity is somewhat key. I wasn't about to drop $$$$ on new baskets when I had quite a few I could repurpose. I actually like the variety there, but I wanted to have all the same containers for the most part. So I spent some money on those.
The wire rack on the side wall was one way to house can goods, but I needed a better solution for items I keep in bulk (diced tomatoes, chicken broth, etc.). Fridge bins work great for this! They are clear, so they go with whatever theme you have and are the perfect size since they are for soda cans.
Don't overfill the shelves. This one was hard for me to do because I really do need all the space in there, but I'll show you something I did later that really helped with this!
Make sure to use all the vertical space! The way the pantry was originally set up, there was a good couple feet above the shelf that wasn't used because I just didn't have that many tall items. We added the wire shelf up top, instant space. And notice on the left, where I have some serving pieces, those little "S" hooks. Again, vertical space. It still looks aesthetically pleasing by not looking crowded, but without those hooks, I'd lose an entire space for a basket.
When using that top vertical space, be smart about it. I kept all the canvas baskets at the very top light in weight. Linens, chips, cereal, etc. are easy to get down without fear I'll knock myself unconscious when I need to get them down.
Keep the color scheme light. The paint we chose was some paint we had bought and weren't able to use the perfect paint for the little closet space with no natural light. (Platinum by Ace) However, I'm pretty sure any paint would have been an upgrade from builder grade beige, and especially so seeing as the ceiling white came about 2 feet down the wall with a jagged line to finish it. Seriously builders?
T

hanks so much for sharing your great tips, Molly! Perfect timing! I know that not only with the holidays do we do more cooking and baking, but with cold winter weather and shorter days, there are more home cooked meals, more comfort foods and having everything organized feels so good! 
Y

ou can see more from Molly at 
KEEP YOUR HOUSE HAPPY WITH THE HAPPY HOUSE DAILY CLEANING TASKS!