I
've known Jenna Sue for a while now and love her blog and DIY projects and in the event that you don't, meet: Jenna Sue from
E
tsy shop owner, selling creative modern prints…(I just added at least 20 prints to the shopping cart in my head and bookmarked her site for future room makeovers!)
I love her personalized prints…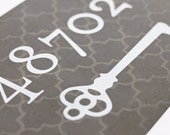 and customized city map prints…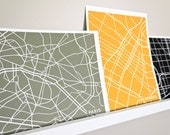 A
nd if that's not enough, she's also a talented DIY'er. Take a look:
Foyer Before
If I close my eyes and picture my dream foyer, this is it:
I
love everything about it – coat hooks, flooring, door, art, new board and batten and soft color palette.
N
eed more info on DIY wainscoting? I do! I'm so thankful! Jenna Sue shares her tutorials:
H
er home is so fresh and pretty. I love this transformation too:
Before
Vintage Chest Now and the her beautiful livingroom
Head over to see Jenna Sue's California home and her adventures in her current Florida home. SO much to see! You'll love the befores and afters!
There are 8 days left to vote for Cassity & Roeshel (pretty please!) and every vote is a chance to win new flooring (area rug, hardwood, laminate, carpeting!!!) for a room in your home! Isn't that awesome?!
All you have to do is vote! We'd love a little comment love too – we're watching and each time we see Cassity & Roeshel ~ we hoot and holler! Enter and vote to win! Somebody has to win and we want to see our friends' names listed and new flooring in your home!
Go here:
If our room wins the Shaw/HTGV Home design challenge – we'll be enjoying an all expense paid trip to HGTV's Urban Oasis in Chicago! We'd LOVE to share that experience with you! Please help us pull ahead of the competition this last week and take advantage of all of the chances to win yourself too! Nothing would make us happier than for us all to be winners! Thanks!
Cassity is also giving away a beautiful Shaw area rug – any size/any style at
Remodelaholic
!