I know here at The DIY Show Off you have become accustom to only the highest, most top quality and tantalizing DIY projects one could, well, show off on the internet. Today, though, and with the permission of our always gracious hostess, Roeshel, we are going to take a little break from all that. ha! Instead … for today, and today only, let's call it "DIY Know How."
My name is JB, I host the website BuildingMoxie.com, and I am going to help you answer a question that has plagued diyers since the beginning of time – When, Exactly, Do I Hire a Plumber?
###
And on thinking about putting together an article full of advice on When to Hire a Plumber, I have to admit – it really isn't all that easy. How can I tell you when you need to hire a plumber? I don't know you, I don't know your experiences, and certainly do not know what your skill level, with plumbing … is.
And if I take that into consideration, then the answer I come to is quite simple. Let's say – you should hire a plumber if you have a plumbing job that is beyond your level of plumbing skill. …Viola! Thanks for having me. We'll be here all week, and don't forget to tip your waitresses (I mean – Roeshel and I mean – send her money).
It really doesn't make for much of an article, and it probably isn't exactly what you came to DIY Know How to hear. Right?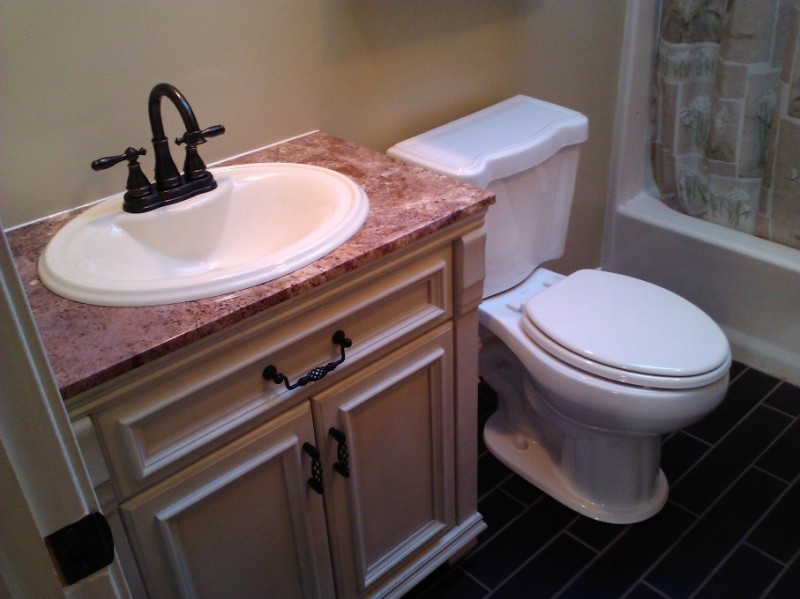 The question of "When to Hire a Plumber" is really a question of "When do I DIY?" vs. "When do I Hire a Professional Plumber?" And idk … maybe you are a "List Person" (like so many) and looking at a list of individual plumbing tasks might help.
When Do

You

DIY?
Tasks homeowners commonly tackle themselves:
Toilet Repair – the most common issue folks find with their toilets is the infamous "running toilet." Often repaired with a minor adjustment or by replacing a toilet flopper and/or a fill valve. There are other common repairs, but most can be accomplished with a trip to the home center, plus a quick chat with a home center associate.
Faucet Repair – the most common issue with faucets is the dreaded "leaky faucet" (which may in fact be a little bit of misnomer). More accurately a dripping faucet, this condition is commonly caused by worn seals. Equipped with as much info as can be found on the faucet, most dripping faucets can be repaired using matching parts found at a home center or a hardware store.
Toilet Replacement – there are several situations that may lead to replacing a toilet. Most traditional, one- or two- piece toilets can be installed within an hour, let alone an afternoon. Many manufacturers are now marketing "no tools" options these days, making this a job any homeowner can accomplish.
Faucet Replacement – there is little that can add instant zing to a kitchen or bath like a new fixture. Many of today's manufacturers provide excellent installation instructions in packaging. And more are adding video support too, accessed from a computer or via a smart phone.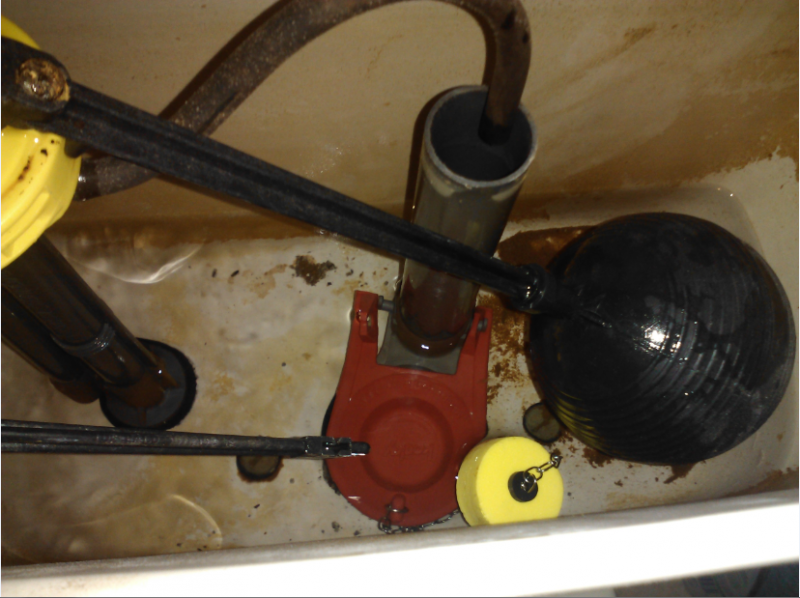 There are ample resources out there that can help you get through any one of these tasks easily.
When Do

You

Hire a Professional Plumber?
Tasks homeowners will often hire out:
Snaking Clogged Drains – as a homeowner, the time will come when a plunger just won't be enough to take care of a blocked drain.
Leaking Plumbing Lines – be it copper or cpvc (plastic), most individuals will opt to have a professional plumber repair that occasional leaky line or fitting.
Installing New Supply Lines – due to codes, it is probably wise to employ a professional plumber when installing new plumbing supply lines.
Installing New Drain Lines – because drains are only one part of the battle with draining water, it is wise to employ a professional plumber when installing new drain lines. Their knowledge of venting will come in very handy with laying out and installing new drain lines.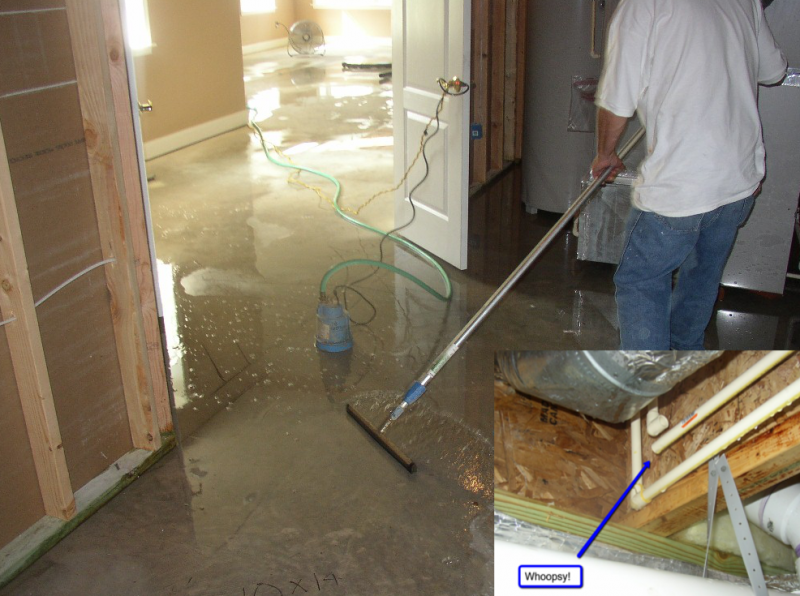 I know these lists are in no way comprehensive, and I'm proud to say I have successfully tackled, at least once each, all of the items that appear on my "When to Hire a Pro" list. Whether you DIY or not might come down not only to the skill, but more squarely to the tools that either you already have and/or the tools you are willing to make the investment in.
Additional Considerations and, well, Reality – the "What Ifs"
Even though I consider myself a high-functioning DIYer, with a pretty decent set of tools … willing to tackle almost any plumbing task, I do still find that I call in a plumber for help, occasionally.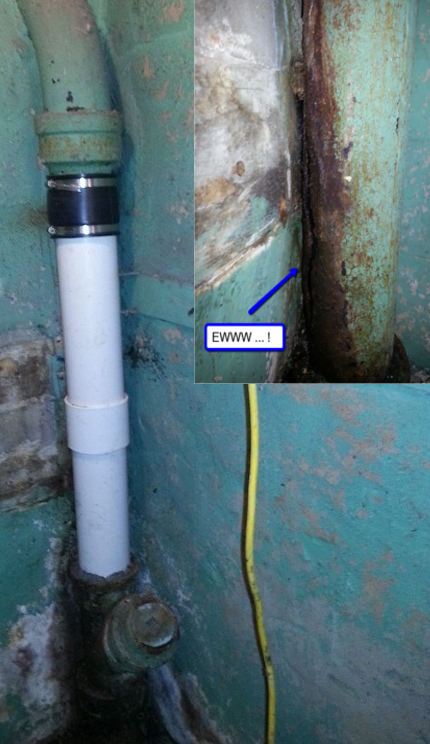 When I discovered a pretty nasty crack in the cast iron main sewer drain as it entered the concrete slab in our basement, I hired a plumber. While it's likely that I could have successfully repaired it (after a trip to the local rental center of course), I felt, this time – time was of the … essence.
Not too long before that, I hired a plumber too, at $750 … a guy I knew, on a Sunday – to take care of a blockage, in that same sewer line, somewhere between my house and the curb. In that case, it took a pair of guys about a ½ an hour to get us back in business.
Now, I know, you might be thinking: "$750! … for a half an hour of work? … What?! "Career change!"
Truth – I happily paid it. I paid it because I understood the "what ifs" of the situation. What if I couldn't get that line clear with the equipment I chose to rent? What if I had to make additional trips, surely frustrated, to get a different tool at the rental center? What if … I just couldn't get it open at all? And … What if … and worse, what if I damaged that pipe? Boy, just to think …. So, yes, I paid that price – though it was a little high, and I paid it pretty happily.
Additional Considerations – Codes and Permits
When we remodeled our kitchen, the adjoining bath and our laundry room, a few years back – I hired that plumbing out, but worked beside my friend to both learn and help cut labor costs. When we updated an existing bath and installed a new bath in 2011-2012, our contractor too hired his plumbing out. He hired a plumbing sub and rightly so. Plumbing codes are universally pretty clear on this – if you are installing new plumbing, you need a permit (often only pulled by a licensed plumber) AND you need an inspection.
So … When Do

You

Hire a Plumber?
So, in this regard … When Do *You* Hire a Plumber? Well, perhaps a good universal answer came from friend of mine, who was recently discussing a running toilet. He said, "My goal is simply to be able to fix the basic plumbing maintenance issues that come up around the house … a running toilet, a leaky sink faucet, or if I'm feeling frisky – I might try replacing or installing a hose bib. The rest I think I might just call a plumber."
Plumbers in my area usually bill hourly at around $120, and adding the cost for any needed part, you can see why a simple repair, made by a professional plumber, can add up pretty quick.
So I'll suggest, it may be wise to build knowledge and skill when it comes to home plumbing. Many basic tasks are easily accomplished with a little know-how and with the right parts and the right tools. And with some basic repairs behind you, you might be surprised to find that you have the courage to step up to more complex tasks, like: installing a garbage disposal, repairing a shower faucet, installing a new vanity, or even a complete and complex bathroom redo that could land you right on the front page of The DIYShowOff.com.
You'll be proud you did it and your wallet might thank you too.
–
JB Bartkowiak is blogger-in-chief at the do it together home improvement website BuildingMoxie.com. There you'll find articles like 4 Plumbing Myths & the Basics of Plumbing … plus many more.