Hello "The DIY ShowOff" readers!My name is Olga from
Stardust – Decor & Style
and I am just one of you… a fanatic reader and follower!
I'm a new blogger and I blog about DIY, decoration, makeovers and transformations, house tours and whatever beautiful catches my eye.
I can't describe how honored I am to be here today and share some of my recent projects with you!So grab a cup of coffee, make yourself comfortable and here we go…This was my
master bedroom
a little after we had moved in. At first it was OK, but then I wasn't satisfied with the colour and even more I hated this awkward wall behind the bed. I was trying to figure out a way on how to cover it and make the room feel more dramatic. The first makeover that I attempted didn't turn out as I expected. It kept me thinking. And then it struck me… curtains + paint + a few new accessories… I had it all in my mind. Well check this out for yourselves:
BEFORE
FIRST ATTEMPT OF MAKEOVER
What a transformation, right? It seems like a completely different room! And it cost me less than $100.00 (except for the light fixture which was somewhat expensive… but couldn't resist it…you feel me right?)!For more pictures and details please go
here
.
And then we have the
hallway
. It was a plain, common, and boring hallway. I'd tried to spice it up with some wallpaper and a mirror from IKEA. Had it like that for about two years. And then one day I decided to do something about it. I ripped off the wallpaper – not an easy job – and painted big horizontal stripes which I lurve!
Let's take a look of the Before and After pics:
AFTER
Well what do you think? And this project didn't cost anything at all. The paint was leftovers from previous paint jobs which i mixed all together. And there you have it! I loooooove horizontal stripes! For the full tutorial please go
here
.That's all folks for today! If you want some more you're most welcome to come and visit
Stardust – Decor & Style
, where you can also see my
balcony update
. It would mean the world to me to see you over at my place!
Hope you all enjoyed the post.A big Thank You to Roeshel for having me here today! Roeshel you are such a sweetie!Merry Christmas everyone!!!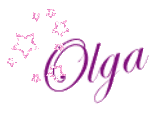 Pin It
Reminder:
12 Bloggers, 12 Colors, 12 Days