Ceelo from Ceelo's Corner was spending way too much time on Pinterest (like most of us do) and stumbled upon this gem: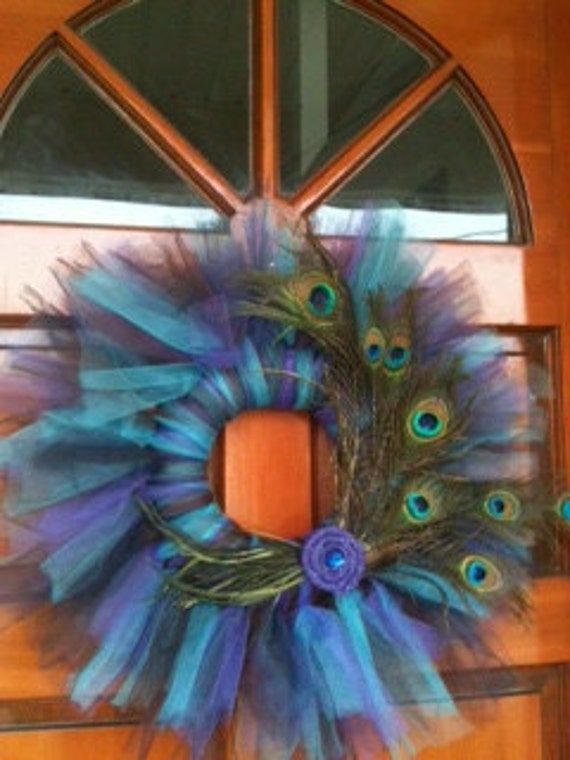 It was instant love! Then she remembered that she just happened to have a tulle tutu in the closet waiting to see daylight again.
All you need is:
A Styrofoam circle (10″.)
Tulle (Hers was cut already for the skirt so that part won't be included.)
Optional: supplies for embellishments
(She used tulle, needle and thread, a fancy brad, and a glue gun.)
First, make a loop with your strips of tulle.
Gather the two loose ends and pull them around the Styrofoam and through your loop.
Pull taut then squish together with the previous pieces.
Eventually, it will start looking like this:
She varied the lengths.
Next came the embellishment. Using a tutorial she found online, she made a tulle flower…
Then hot glued a brad on it.
Then hot glued the flower on the wreath and… VOILA!
So pretty and inspiring. See more from Ceelo at
A peek into the life and mind of a lover of all things blue and shiny… who would love to be a glassblower, special effects make-up artist, writer for Torchwood, and connoisseur of all things D.I.Y.