UPDATED!
This is why we're smiling big this week…
honed Jet Mist granite installed today…so pretty
Here are a few things we've purchased for the kitchen…
V

enatino marble tiles
which have 1 review (bad) but we're moving forward. We'll review our experience. Sometimes DIY'ers don't feel the need to review if it's good, but if it's bad – there's definitely something to complain about. Crossing fingers that for 1 bad review, there are 100 good silent ones. 🙂 We'll keep you posted. We'll start off with a minimum purchase to test if it will work or if the bad review was correct.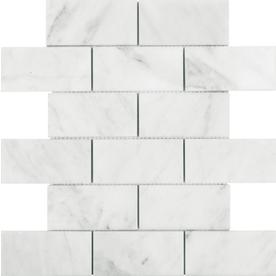 I couldn't pass up this cute wire basket for right inside the door for Dr. DIY's cell phone/keys/etc. (from Wisteria).
Build me a kitchen around these!
Our beautiful new American Made faucets from
Waterstoneco.com
…
(We received a discount for our review but the
"HOLY COW! These things are awesome!" is our own opinion.)
When we moved in…
Now… (is it me or does the kitchen look bigger with more cabinets now?)
New sink! My Chef LOVES this sink!
W
hat do you think so far? Tempting to keep that floor, huh? JUST KIDDING! Stay tuned. Coming up:
Installing garbage disposal – DIY cutting water pipes and making it fit from dual-bowl sink to single and much deeper. Wish us luck!
Connecting water supply – and celebrating a once-again functional kitchen!
Installing insta-hot water tank (I can't live without my hot tea all day long. No more microwaving my mug!)
Backsplash! A lesson in tiling!
Distressing and glazing cabinets – still waiting for Lowe's to stock the Valspar glaze so I can 'test drive' it before beginning.
Removing pantry closet to allow room for future stand alone refrigerator and freezer and patching walls. (New appliances aren't in the budget but since we're doing the floors, this needs done now.)
New wall color! Mr. DIY loves his green kitchen walls. I suggested something different. Every inspiration picture I see is all white. I mentioned this. He says "you promised!" Darn. lol But then he said "you can do whatever you want" and in a sweet tone (not the sarcastic one). So…I'm looking for a white/green color to compromise. Current green color is Benjamin Moore's Palisades Park and I actually don't mind it as much without the honey oak and blue countertops but I'm ready for a change.
Light fixtures – this has been hard for me! I bought one copper one but one existing is brushed nickel. The pot rack is oil rubbed bronze. It's driving me crazy. I w
ish we could have 2 barn/farmhouse style. Still looking!
Building an island – reclaimed barnwood and marble slaps that came with the house when we bought it (outside).
Building shelving – a DIY with reclaimed wood. For the microwave/etc. on a blank wall. Maybe even something similar (tweaked to fit our needs/measurements) to Ana White's Tryde table with shelving.
New floor – still deciding. It will be dark and distressed but can't make up our minds just yet. Disappointing trip to Lumber Liquidators has us confused.
Butler's pantry in the hall behind the kitchen cabinet wall – with the pantry cupboard being removed, more storage here and in the island.
Window treatments – DIY but need to see how the kitchen progresses and wall color/etc.
Decorating! The fun part!