Yes! Keep submitting your makeovers! I NEVER tire of seeing them! I need all of the inspiration I can get! Especially kitchens. The more I see DIY kitchen renovations, the more motivation I acquire to get to ours a.s.a.p. Here is another amazing transformation from Katie at A Couple of Dreamers. I'm pretty sure I have the same cabinets in her before pictures. Don't they look beautiful in white? What about that open shelving? I love it for everyday dishes. Check out her beautiful countertops too. What an improvement! Here is her post:
As promised, I have before and after pictures of our kitchen today! The before pictures are in various stages of grossness including before we peeled the tile and after we started removing the texturing from the wall. And even though it is painfully obvious which are the before pictures and which are the after pictures, I will still label them!
Before:
After:
Before:
After:
Before:
After:
Before:
After:
Before:
After:
So, there you have it! What next? Who knows, we have so many choices!
Awesome job Katie! It is such a big difference and I love it! Thank you so much for sharing your hard work and for all of the tips. I can't wait to get started! 😉
Click
HERE
to see more details behind the scenes of Katie's kitchen makeover.
S
peaking of kitchens – did you see Rachelle's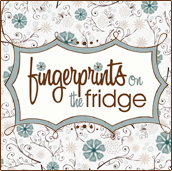 kitchen in the Summer 2010 BHG Kitchens & Baths? I did a quick feature
here
and you can find her post
here
with links to more information. Congratulations Rachelle! I'm so exci
ted for you! You rock!
I was also a little excited to see my blog listed as a favorite BHG inspiration on the same page!
—–

This post is brought to you by
Replacement UV Bulbs
, by Purely Products, are the perfect inexpensive OEM alternative to brand name bulbs.