I hope you had a great Easter. We hosted Easter dinner this year and the weather was perfect. What a beautiful day!
N
ot only am I hosting the DIY Show Off Project Parade (Link up – I love seeing your projects and even if I haven't visited you yet, I WILL!), but I need to announce the winner of the Cutting Edge Stencil giveaway and announce ANOTHER AWESOME giveaway.
W
eren't all of those stencils gorgeous and difficult to choose a favorite? I can't wait to get mine! If you didn't win…head over and purchase one. I think they are reasonably priced (less expensive and less work/mess than wall paper and more reasonably priced than most wall art!) and make a beautiful accent to just about any room. Thanks to Janna for the generous donation ~ we LOVE the gorgeous selection!
Click HERE to shop!
The winner of the Cutting Edge Stencil giveaway is Ashley from Decorating Obsessed!
H
ere are some awesome DIY projects from last week! Click the links for more details on the original post.
DIY Lime and Baby's Breath Floral at Party Box Design:

From Becky at Nine is Fine…before:

Now:
A monogrammed tulip from Sarah – At Home with the Hinsons:
We all love a chair re-do. Check out this pretty one from Gail at Miss Hettie's! Before & After:
Custom Window Treatments (under $20) at Little Blue Chairs:
Cute desk makeover at Our One Tree! Before: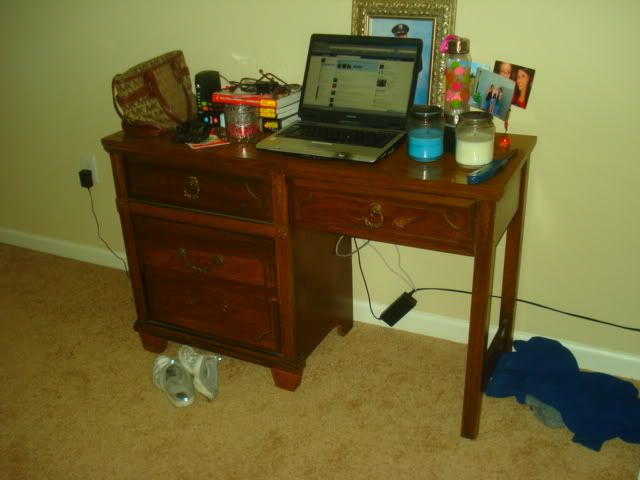 After: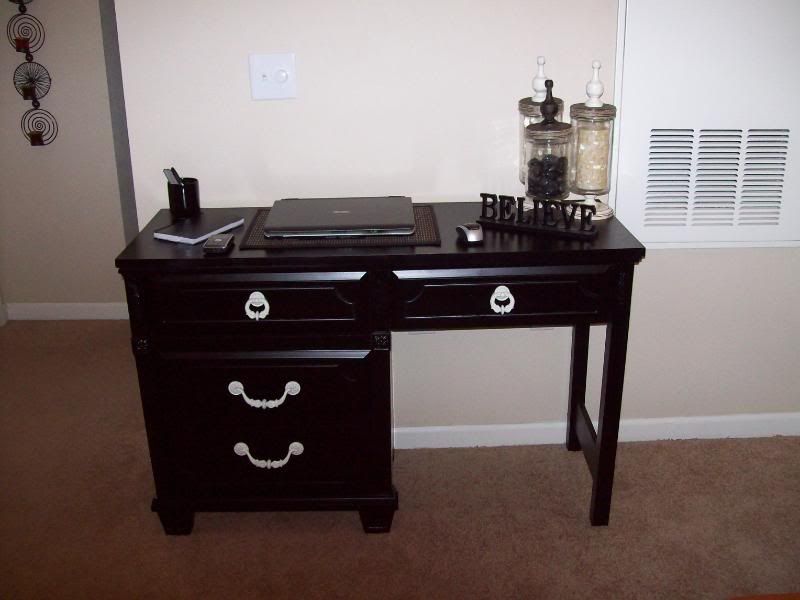 W
hat did you DIY last week? Please share!
I
f you'd like to link
YOUR
DIY project
post to
The DIY Show Off Project Parade
:
You must use the button above and link to this post to share the linky love.

Include your name or blog name and project title. Add your permalink (not your blog url, but your DIY project post url).

Feel free to link a Past Post, just invite your readers in a current post with a quick note.

Or email your link to thediyshowoff@gmail.com and I will add it for you.
If you

notice

your link has disappeared –

please

add the link back to The DIY Show Off to your post today with a quick note to your readers about the party and try again! I love when everyone participates and readers check out everyone's links, but I think the return favor of linking back is the nice thing to do so everyone plays fair and enjoys all of the projects and links. Also – this blog party is for DIY projects only. Links not related to DIY will be deleted.

~~~***~~~***~~~***~~~