T

he Fall Festival transforms my "I hate Mondays" into "I look forward to Mondays!" I love seeing all of your creative DIY fall ideas!
T
his weekend, I dressed up my white candles for fall with leaves and twine.
I'm editing to participate in


Check out of the links to GREAT finds!
And I got this birch-wrapped planter at the thrift store for 59 cents! Awesome!
I made an arrangement using some pumpkins, rafia ribbon and spanish moss that I already had on hand then I went out in the rain and clipped some branches with red leaves and silver dollar plants.

It reminded me of these birch wrapped candles at Crate & Barrel.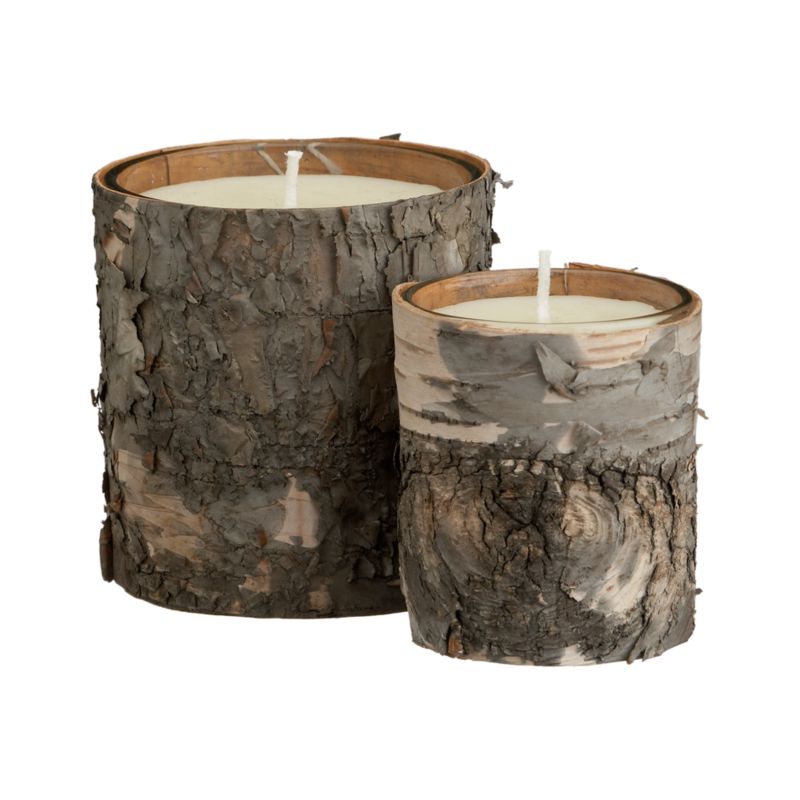 I had planned to decorate outside this weekend but the weather was uncooperative.
I started to decorate the arbor/outside.
Here is a sneak peek…

Some parts, God already decorated.

Nibbled pinecones – they look like flowers!

Hopefull
y this week the sun shines and I can resume.
Inside, I only decorate my entry way, my dining room table and mantel for fall. I've already shown you my tablescape and entryway. I plan to paint and redo my living room, but in the meantime I have to work with the red walls and brick. The color is perfect for the holidays.
Here is my mantel…I'm definitely not a minimalist, am I?
My ghost tree is perfect against the red background.
~~~~~~~~~~~~~~~~~~~~~~~~~~~~
…and finally, a metallic/faux mercury glass Pumpkin Parade:
My Pumpkins
(tutorial)
Dragonflys & Stars
Mama Thompson
The Craft Monkey
And these from Emily…
look at the BEAUTIFUL fabric pumpkins too! LOVE them!
Did you make some too? Email me the pics or link and I'll add you to the parade!
~~~~~~~~~~~~~~~~~
Do I need a blog intervention when I admit I'm blog party animal? I'm linking to

6

blog parties. What fun! Visit these parties for more before & afters, DIY and thrifty treasures!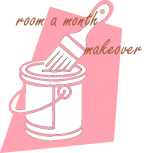 What is the Fall Festival?
A blog party on Mondays during the autumn season
Autumn/Fall inspired DIY projects
How can I join?
Create a blog post about an Autumn/Fall project that you've done
Add your blog name and project to Mcklinky

(example: The DIY Show off – House # Pumpkins)

Type in the permalink address, not your basic blog address. A permalink is the address that links directly to your specific post.

(example: http://thediyshowoff.blogspot.com/2009/08/house-number-pumpkins)

You

must

use

The DIY Show Off

Fall Festival

button and link back to

The DIY Show Off

Fall Festival

post so that everyone gets to join in the fun. Here is the button:

This week's link to cut/paste is: http://thediyshowoff.blogspot.com/2009/09/fall-festival-week-4.html
I'll be posting

The DIY Show Off

Fall Festival

on Mondays and try to start the party sometime on the prior Sunday evening.
Although a tutorial is helpful, it's not required. Anything autumn related and DIY is permitted.

Please follow all steps above or your link won't be posted. It's only fair that if everyone else links to show off for you that you return the favor by sharing the linky love.

New easy to grab html code on left side bar for you to grab to edit/update your post.

If you've been inspired by something you see here – show us what you did too!
Enjoy and be inspired!
Click
HERE
to see all of the previous fall festival links if you missed them.