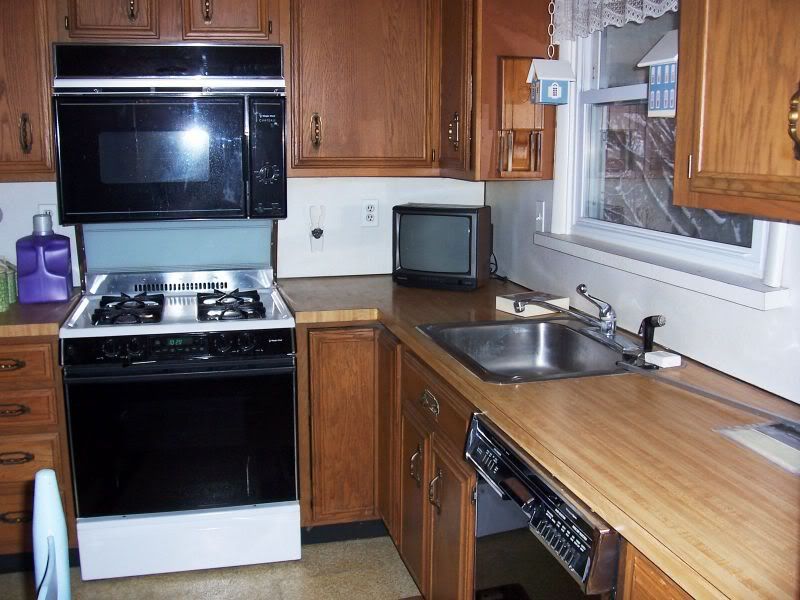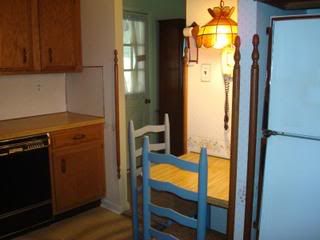 Last summer, we painted and changed the drawer and cabinet pulls…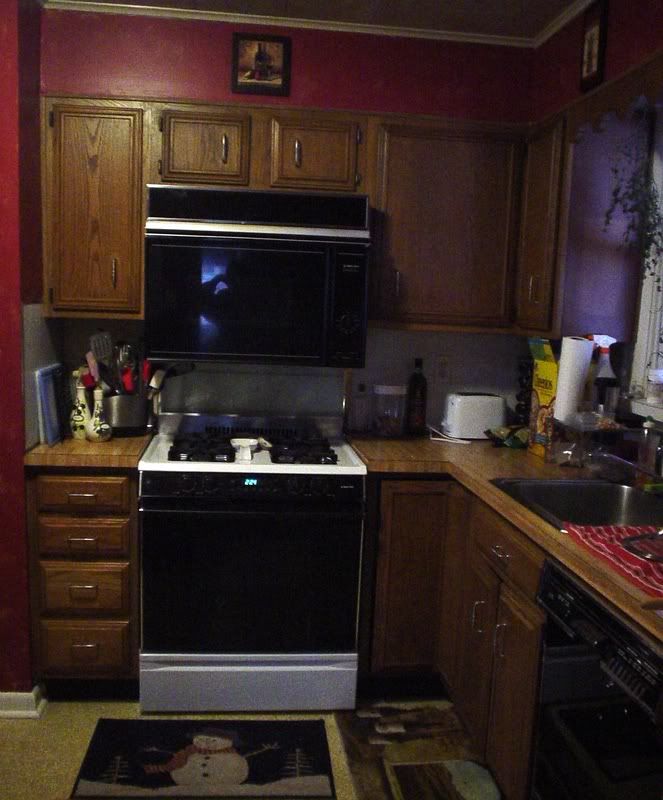 But the yellow floor and "wood" countertop remained, plus the lovely laminate, grease stained backsplash, and a tipsy faucet.
Our goal was to give it a facelift for under a thousand dollars. Its been mostly done for a while, but the details were slow to be finished, since right after we finished the floor, counters and backsplash the chaos of the spring rugby seasons began.
Gone are the "wood" countertops with sharp, peeling edges. In are the new cut-to-fit Ikea countertops with a rounded edge.
Gone are the semi-gothic handles! In are sleek chrome ones!
Gone is the faucet that was falling into the sink. In is the faucet with a functional sprayer.
Gone (well, tiled over) is the vintage yellow pebble linoleum. In is the "luxury" groutable vinyl tile (photos of this job here)
Gone is the white-ish plastic backsplash. In is the tile. (This created a detail of time, as I then had to do outlet surgery to pull them flush, as the tile is much thicker than the plastic was!)
Gone is the wallpaper. In is the new buttery yellow paint. We also painted the (unfortunate) ceiling tiles Craft White to help brighten the room (and cover the effects of age).
Gone is the brown, not centered, room darkening light. In is a normal light!
All in all, I believe we spent about $750 in supplies, well under budget.
Great job Emily! Everything looks so updated and happy and I love all that you did for $750! Thanks for sharing!