THIS GIVEAWAY IS NOW CLOSED.
THANKS FOR STOPPING BY – PLEASE FEEL FREE TO VISIT THE LINKS LISTED BELOW TO MEET THE LADIES I THINK ARE ARE AWESOME!
This is long – I apologize in advance but it's full of blog introductions, info about me and a game with a fun giveaway at the bottom of the post.
It's time to celebrate my 100th post and surpassing 300 followers (THANK YOU ALL SO MUCH!) with a Giveaway and a fun time with a game –
First, I have had an especially wonderful week blog-wise. I've received some awards lately

(and not so recently – sorry Cheri!)

and I'd like to pass them on.
From Cheri at It's So Very Cheri.
Cheri, thank you so much for tagging me with the
Lemonade – Attitude for Gratitude Award.
If you're not familiar with Cheri's blog, she hosts some super blog parties and is always so helpful, full of tips and great posts.
The rules of accepting and sharing this award are:
Put the logo on your blog or post.
Nominate at least 10 blogs that show an attitude of gratitude
Link to your nominees within your post.
Comment on their blogs to let them know they've received this award
Share the love and link to this post and the person who nominated you for the award. Tell us how you've come to have an attitude gratitude.
I've come to have an attitude for gratitude because I'm so blessed with a loving husband, two beautiful girls, our health, our home, our family and friends.
The Fall Festival lead me to meet a lot of new people. Followers have passed 315 (my birthday number) and I am so pleased to meet each one of you and love visiting your sites too. The DIY Show Off submissions are awesome. I love showing them off, making you feel 'famous' for a day and perhaps introducing you to a few new friends. Thank you so much for your continued support, for sharing your creative genius and inspiration, your encouragement and for your sweet comments which not only make my day, but I know mean so much to those featured. Thank you. Who knew that blogging would open up a whole new world of wonderful, special friends?
Here are 10 bloggers that I feel have an attitude for gratitude, some long time and some new blog friends. I admire their strength, creativity and faith:
Courtney from
Wedded Whims
tagged me with the Premium Meme Award. AW! THANKS COURTNEY! Courtney is so sweet and a fellow DIY-er with so much creative talent. She's become quite a good friend.
For this award, I'm to list 7 random things about myself and tag other that I want to know more about. This is hard. But here goes:
1. I'm a procrastinator. While I admit that I do work better under pressure, I blame it on my creative addiction. I'd rather be DIY-ing a project, blogging, reading blogs or decorating than actual work. I work from home as a medical transcriptionist. I love the flexbility but I really, really need some time management lessons.
2. I want to give up my current occupation and do something fun and creative that I enjoy. I'm motivated to do it. I'm in a position where I can go for it and have so much support and encouragement but I'm still not quite sure which area to focus on and I sometimes lack the confidence to believe that I can do it. Do you get like that too?
3. My husband calls me Mittens and his pet name is Mutz. 🙂
4. A little over two years ago when we were shopping for our forever home, I immediately saw the potential in this old farmhouse and the night after the showing, I started sketching all of the changes and dreams that I had. We engaged in a bit of a war with another interested party but ultimately our offer was accepted and two years later, we're still enjoying making it our dream home and DIY-ing the projects as time/money allow and learning as we go. I think we'll have projects to last us a lifetime!
5. We have two pets: A spoiled chunky dapple dachshund, Niski, who lives at home and a fluffy cat named Sneaks who lives at Mr. DIY's law office. Sneaks has his own office.
6. I have two beautiful daughters. Bri (20) and Ali (16).
7. I count my blessings daily. I'm thankful for even the simplest of things. 🙂


I honestly had to go to dictionary.com for the definition of "meme" and I'm still not sure but my interpretation is someone whom I admire and who gives me the impression of someone I strive to be.
I'd like to know more about:
1.
ALVN at WhisperWood Cottage
– beautiful photos. DREAM bedroom makeover and so much inspiration!
2.
Rachel at One Pretty Thing
– every time I can't decide on a gift to make or a craft project to do, I head to One Pretty Thing. She rocks. She finds the coolest projects and features them daily.
3.
Jen at Sanctuary Arts
– A previous DIY Show Off. She is so talented and I want everything in her etsy shop. Check out her "You Should Have Seen It Before" party and have a blast.
4.
Melanie at The Old White Cottage
– Lovely home, projects and the cutest little angels!
5.
Shari at Spearmint Baby
– the best baby-inspired blog ever. You don't even have to have a baby to appreciate all of the beautiful baby eye decor and info featured.
6.
Christy at Domestic Princess
– a great friend, a great blog and on her way to being healthier. You Go Girl!
7.
PK at Room Remix
– talented, creative, budget-friendly interior designer. Need I say more?
8.
Linda – Restyled Home
. One of my favorite places for inspiration. While you're there you HAVE to look at her home. Her pictures are a beautiful place for cottage inspiration.
Sarah from Pewter Sage is another good friend blogger of mine. I admire her sense of style, love her home and her silliness. She's tagged me with the Fabulous Blog Award. I am so flattered and honored to receive this from her. I think Sarah is pretty fab herself.
As recipient of this award, I'm to name 5 obsessions and tag 5 fabulous blogs. Here goes:
I'm obsessed with blogging. It distracts me from my work. Like I mentioned above, I work from home. I'm on the computer. The temptation to click over from a boring word document to fun, inspiring and creative blogs is too great. I have an addiction. I love reading what other bloggers are up to and seeing their projects. It really does make my day, make me smile and sometimes laugh out loud at those that take the time to leave a comment. I get excited to see a new follower and love browsing through my list of followers/blog roll to see what's new. I frequently check my site meter to monitor my numbers and build up a huge anticipatory rush to peek at my blog ranking. I can't get enough and need my blog fix every hour or so. I'm sitting at the computer anyway – it's a nice break from boring monotonous doctor voices. Did I mention I have another blog? Evangeline's Vine.
I love HGTV. I love every show. I love the designers. I watch very little tv but when I do – I could sit in front of HGTV an entire weekend without getting bored, moving from the couch or getting dressed. I need a day like that. It's been a while. 😉
I am obsessed with comfy lounge pants and cute socks. After years of dressing professionally in suits, skirts and heels…I'm a little too comfy in my lounge pants and love cute socks.
I have a new little nephew being born next month and I can't stop looking at baby clothes, accessories, gifts and furniture. I'm so excited to meet and spoil him!
I dream about winning the lottery or winning an HGTV room makeover – anything that gets me 1 step closer to completing projects. But in reality, Mr. DIY and I enjoy working on making this old house our home and the sense of accomplishment we receive from doing the work ourselves without debt and seeing our dreams for our home come true is so rewarding.
It's so hard to chose just 5 blogs that I think are fabulous. I think everyone's blog is fabulous! Seriously, there are 1000+ in my google reader. I think they gave up on counting! I told you I'm addicted. But I've made friends with these ladies too and want to tell them that I appreciate their friendship and love their fabulous blogs:
~~~~~~~~~~~~~~~~~~~~~
The DIY Show Off Scavenger Hunt
I've listed a lot of links to blogs in this post. Guess what? Some of them have a clue on their blog.
How to play?
I don't think it's too complicated, but if you have questions, leave me a comment! 🙂
Contest starts Thursday, Sept. 10th (tomorrow) through next Friday, Sept. 18th.
Blog about or post this button on your blog with this link: http://thediyshowoff.blogspot.com/2009/09/awards-diy-scavenger-hunt-game-giveaway.html

Become a follower. Winner must be a follower of The DIY Show Off.

(If you're already a follower, you're good to go!)




Visit the links above and look for the clue on each site.

Some blogs have clues, some don't. Some clues are listed more than once.

Collect the clues (there is one here on the side bar), solve the message and complete the game. Have a paper/pen handy and write out the message as you find the clues.


Email

your answer (the decoded message) to thediyshowoff@gmail.com to let me know that you're participating.


Have fun!

You must complete

all

of these steps to "play".

(If you don't have a blog – email me for different instructions on participating.)

Good luck!
You'll make some new friends in the process AND be entered to win a prize. Winner will be selected by random.org from those following the rules and emailing the correct answer.
What's the prize?
Something that every DIY-er needs!
Grand Prize:
Black & Decker 7.2V Project Kit with Bag
Your OWN tools!
If you have a husband like mine, he loses his tools and they're scattered everywhere – wouldn't your very OWN set be awesome?

And
2
runner up winners…prizes to be announced. 🙂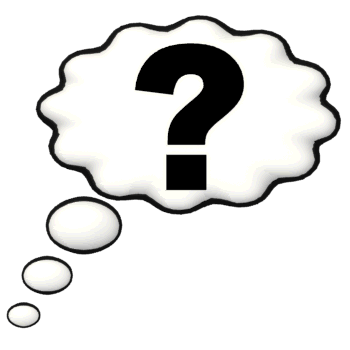 Please feel free to ask questions in the comment section and check back for an answer.
Good luck and thank you from the bottom of my heart again for your support, comments, for following and being a friend!
~Roeshel
A friend accepts us as we are yet helps us to be what we should. ~Author Unknown