Once the kitchen is done – I'm going to rearrange two of the spare bedrooms. The first floor bedroom is right off of the dining room. It's going to be my next project. Right now that room is a craft/office area. It's always a mess. It may or may not currently only have a path to the desk. Okay, seriously…if I was sitting at the desk and you walked in, it'd take days to find me.
It used to look like this. Then the twin bed became my niece's big girl bed and a tornado (not literally) went through and it doesn't resemble this anymore except that the mirror with the broken scroll and curtains are still there.
We have a smaller extra bedroom upstairs with this beautiful poster bed in ivory…
That bed is getting moved to the bigger room on the first floor but I'm keeping my office there too. It's a blank slate. Plywood subfloor. Four unframed windows. Tiny closet. A French door with sliding barn door hardware lead to the dining room…the door in the background shown here:
and there are doors leading to the laundry room and this bathroom:
Both the bathroom and laundry room open to the family room.
This room will be my first attempt at DIY wainscoting and framing the windows. I can also either paint the floor like I did in the bathroom pictured above but depending on budget, I'd love to go ahead and get the dark distressed, wide planked bamboo we're installing in the kitchen, dining room and pantry (2 more weeks!) and eventually the entire first floor..
I snagged a beautiful lantern type pendant from Habitat Restore last year that's going in here too! It's similar to this PB version except a beautiful antique gold…
What's the color scheme you ask? (You were going to!) I know I'm using a creamy white and antiqued gold. Other than that, I'm still gathering inspiration. I'd love to maybe use navy. But I'm also leaning towards rustic reclaimed wood tones paired with the ivory and gold.
Most of my other furniture will be from thrift shops, Craigs List or estate sales but for a
desk
I'm considering something along these lines…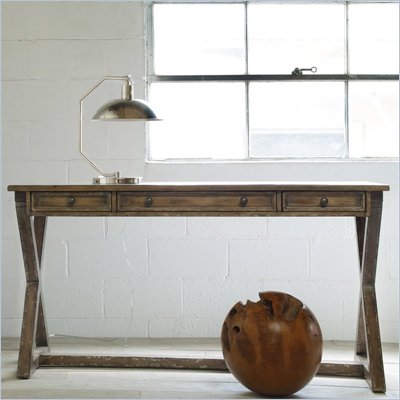 I love pairing rustic/vintage with sophisticated…it may not be everyone's decorating choice, but I do what I love.
Something like this is pretty…
A
desk armoire
is a great choice too, especially to keep all of the ugly desk top computer components hidden when not in use.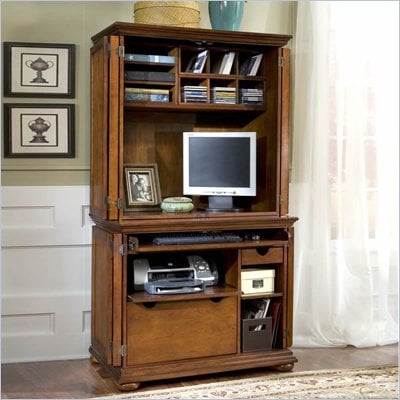 This is the look I'd love to have…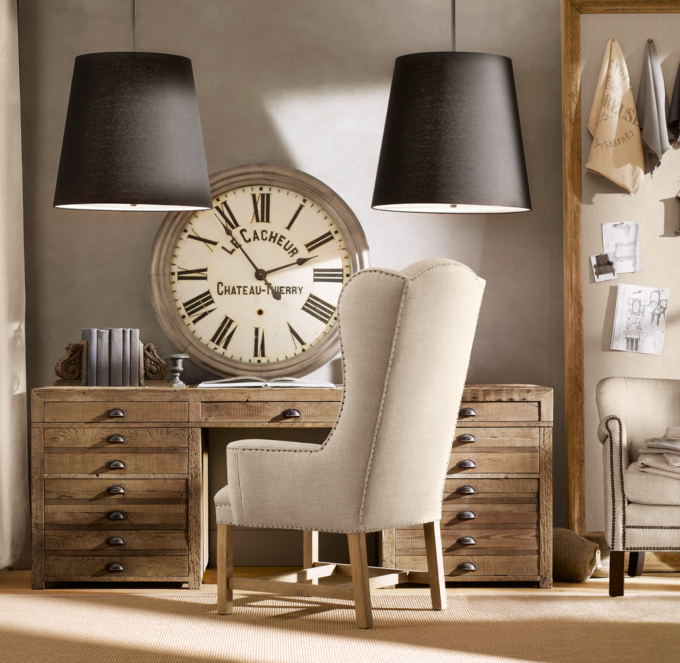 Do you have a home office combined with another area? Any advice or pictures to share? I'd love to see how it works for you!