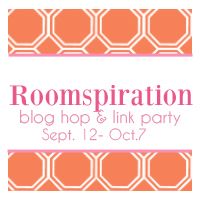 H
ave you been following along and participation in the Roomspiration series? Today it's Craft Rooms hosted by Shan from
You MUST see her awesome
craft room
! It's so organized and pretty and you'll drool!
M
y craft room/office combo is actually in the works. I'm in the process of moving my office/craft room upstairs (to be able to close the door when it's a disaster) and create a pretty guest bedroom downstairs. I just emptied this room:
Before (although the twin bed has been gone for about a year)
Now that room is completely empty. When we moved in, we removed the gross carpet and just live(d) with plywood.
(cleaning out in progress…)
The
mood board
I created is intended for this room!
And there wasn't a door on
the bathroom
! We added one soon after we moved in and it's time to add trim to this side of the door frame. The opening on the right used to be a walk-through closet. It's now our laundry room. (Another project one of these days!)
O
kay – enough about the guest room! Back to the craft room!
Most of my craft junk has been moved into our unfinished family room. It looks like this…YIKES! Where does all that stuff come from?!!!
Just keeping it real! The family room is another project on our DIY list.
However, here's where what I'm keeping is all getting moved to, everything in it's place…
I
'm not quite finished and it's all just moving, re-organizing, sorting and purging and using things I already had into a room that didn't need re-painted at this time. I still have to move my sewing machine in here. Nothing new in the room but it really needed organized and downsized and I love the way just a new location with old t
hings feels fresh and new, don't you?
See more real craft spaces and link up your own at Family Brings Joy.
Next up = dining rooms on Friday at Involving Color!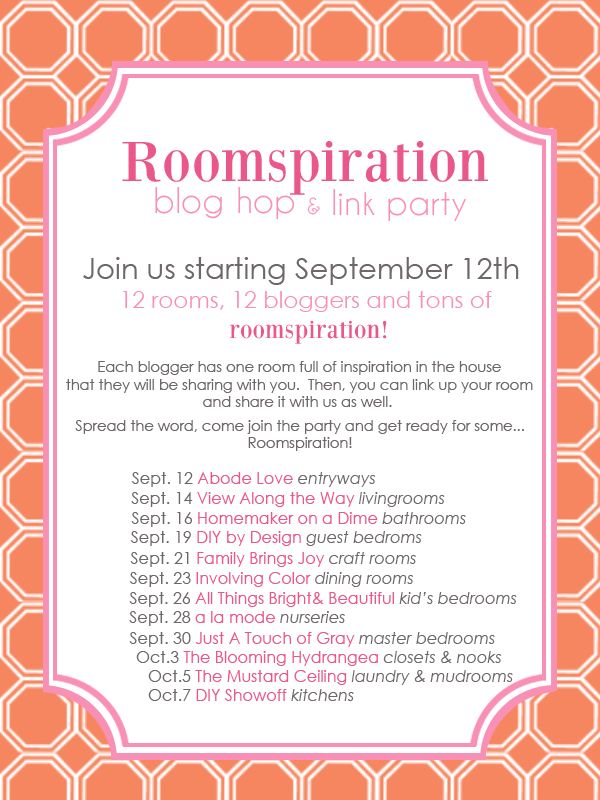 There are still 9 more prizes of flooring for your home! Please vote for your favorite room at Shaw Floors! Cassity/Remodelaholic and I (Roeshel/DIY Show Off) would LOVE your help with votes and comments! Someone has to win – we'd love for it to be one of our friends!! Good luck!