I love being asked for decorating help by family and friends. It's rare but being able to pitch in an opinion when someone is doing a room is so much fun. It's important to keep their style and their needs in mind but having an open mind is essential in creating a room they're going to love.
My friend is elderly so she has certain comfort/medical requirements and her apartment is small. She chose a leather loveseat that can accommodate her need to recline and put up her feet, easy to clean and care for. It's similar to the one shown below with dark leather and nailhead trim, but it does have a center console for holding her drinks.
She also has a leather lift chair…as you can guess, style is limited but we were lucky to find one with similar color and shape to go with the loveseat.
Apartment walls are newly painted white but work well with the dark furniture, she wanted to add a little bit of femininity to soften up the masculine vibe of the leather and a fun color to lighten things up. She loved the suggestion of blue color paired with the dark brown.
Here are a few accents we found locally where she could see before buying…
area rug and pillows from KMart: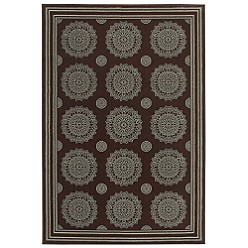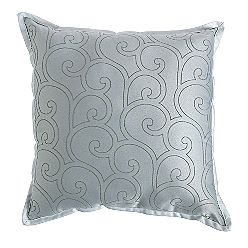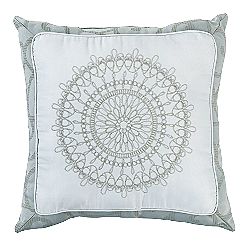 Curtains and rods (Target).
The drapery isn't shown below (only the pretty medallion sheers) but they're a pretty blue/gray-beige pattern that matches the pillows above.
The tv console is perfect height and has a lot of storage (so helpful in a small apartment).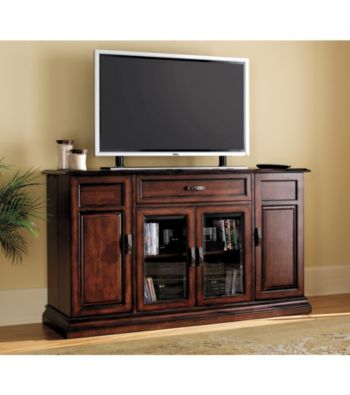 (source: BonTon)
End tables and coffee tables
seem to be the hardest part of furnishing a room. I'm so indecisive. Here are some beautiful accent table options. Which would you choose or is there something completely different you would suggest?
Thinner-style
end tables
would be perfect for the limited space on either side of a love seat in a small apartment living room…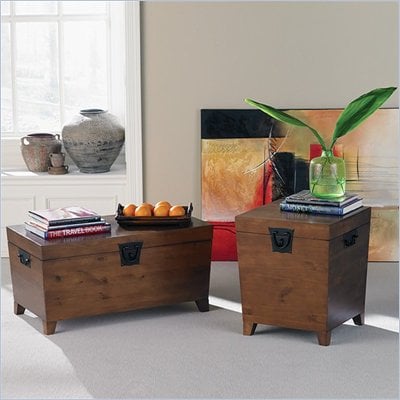 (images source: Cymax)
Any suggestions? What do you think so far? It's hard to tell without seeing the room, but this is a start. I'm sure I can get her to share the completed reveal once we're done. Next up: Art and accent pieces!